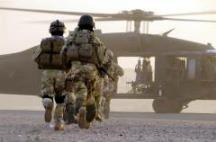 Absolute Proposal Consultants works "hand-in-hand" with our clients. Based on winning past performances, we tailor timely compliant responses using proven writing processes. "Eye catching" graphics continually capture the evaluator's attention, from the front cover through the last page of the document. Compliancy is the key to contract awards and we exceed all proposal requirements and customer expectations. We are a member of the Association of Proposal Management Professionals (APMP).

DUNS Number:  032578091; NAICS:  541618

Our Process:

Establish a viable plan of action, with measurable timelines

Produce a compliant "turnkey" response

Provide personalized customer service, including any required deliverables upon contract award.


© 2020 Absolute Proposal Consultants, LLC. All Rights Reserved.

• Proposal Management

• Volume Management

• Proposal Writing

• Business Plan Development

• Technical Writing