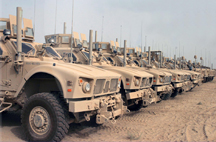 Absolute Proposal Consultants (APC) was established in early 2011. Our goal is providing our clients with winning solutions using proven proposal management and effective writing skills. We have earned Certificates of Training through Shipley and Associates in Proposal Management and Proposal Writing.

Owner, Jerry W. Fletcher, is a former military and commercial pilot. He earned his Bachelor of Arts and Master's Degrees, in Public Relations, from Texas Tech University. As a United States Army Chief Warrant Officer during the Vietnam era, Fletcher flew Air Calvary "nap-of-the-earth" aero-scout missions and performed duties as a maintenance officer/test pilot/instrument instructor. Later, in commercial aviation markets, Fletcher earned his Airline Transport Pilot Rating and his Commercial Multi-Engine Fixed-Wing Rating. Fletcher performed duties as Chief Pilot and Federal Aviation Administration (FAA) Check Airman for offshore helicopter operations in the Gulf of Mexico; he was Director of Operations for 14 Code of Federal Regulations (CFR), Part 135 helicopter and fixed-wing executive charter operations; and he flew emergency medical hospital transfers and scene responses for 18 years. Over 10,000 flight hours were logged without accident, incident, or violation. Fletcher's dedication and experience establishes his ability to provide unparallel "attention-to-detail."

Throughout his flying career, Fletcher personally authored FAA-approved Operations Manuals, Operations Specifications, Flight Training Manuals, Safety Management System (SMS) Manuals, Hazardous Materials Manuals, Business Plans, Grant Requests, and Proposal Responses.  After he quit flying in 2004, Fletcher dedicated himself to writing domestic and international proposal responses for Evergreen Aviation. He began writing proposal responses, as an Independent Contractor, in 2009. Fletcher has provided compliant responses, domestically and internationally, with the following clients:


© 2019 Absolute Proposal Consultants, LLC. All Rights Reserved.

U.S. Department of the Interior

U.S. Department of Agriculture

Federal Aviation Administration

National Science Foundation

Federal Emergency Management Agency

Texas Governor's Division of Emergency Management

Sierra Nevada Corporation

Hess Corporation, West Africa

Evergreen Helicopters International

Colombian National Police

Islamic Republic of Afghanistan Air Force

Republic of India Coast Guard

Nobleman Freight Logistics, Afghanistan

Three Bullets, Inc., Afghanistan

Afghan Fazal Group, Afghanistan

PetroSA , Republic of South Africa

K-Air Charters, Republic of India